Athinodorou & Poullas Super Beton LTD
ATHINODOROU & POULLAS SUPER BETON LIMITED is a subsidiary of  ATHINODOROU BROTHERS SUPER BETON PUBLIC COMPANY LTD.  The company is distinguished by 30 years of experience in designing,producing, and delivering ready mix concrete and mortar.  The company's mission is to provide the highest quality products and services at the best possible price.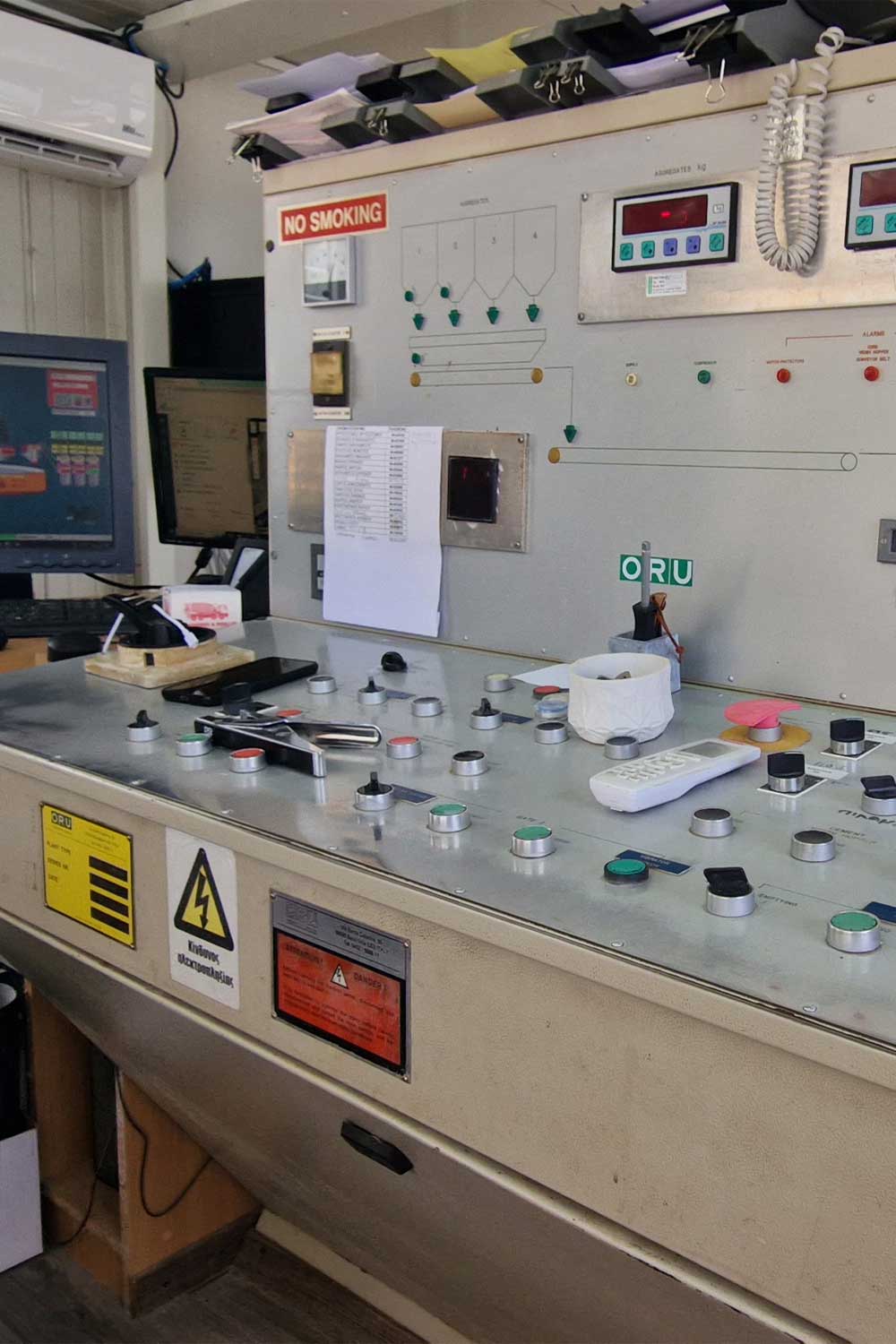 The company's resources include four production plants located in the district of Limassol.  Three of the plants are located in the Parekklisia Quarry area and one in the Pissouri area.  The company fleet consists of 15 concrete pumps and 80 concrete trucks, which are available for daily production and delivery operations.  The quality control laboratory, in collaboration with the trained personnel, assures top quality products. The entirety the machinery and fleet are modern. The company operates to high environmental standards, ensuring no water or concrete is disposed.  By using the latest recycling systems available, all water and concrete is reused.  The highly trained and skilled personnel is considered the company's greatest asset, which has long experience in the field matched with a drive for continuous development.
Athinodorou & Poullas Super Beton Ltd, along with its sister company, Athinodorou Beton Ltd is the largest organization in Cyprus that specializes in the ready mix concrete industry.
Just some of our projects include:
– The majority of the Paphos – Limassol Highway, a modern four-lane highway  several large bridges.
– The underwater pipeline infrastructure for Vasilikos Power Station, the main power station for
Cyprus' electricity need.
– Le Meridien Limassol Spa & Resort, a new 5-star upscale hotel in Limassol.
– The Bridge of Germasogeia highway
– A number of government buildings
Email
info@athinodorougroup.com